Naira records gain against dollar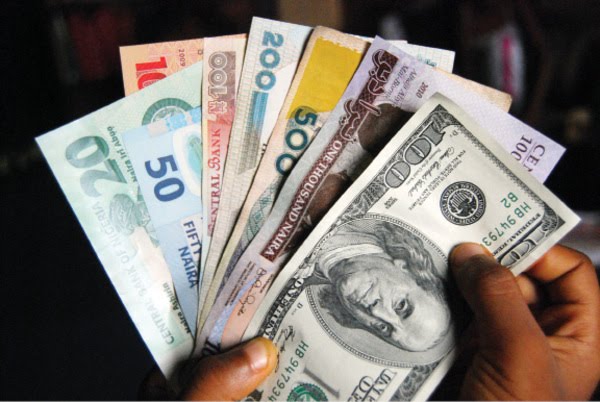 The Naira appreciated against the dollar at the official and the parallel markets as at close of trading on Friday.
The News Agency of Nigeria reports that the naira exchanged at N225 for a dollar as against N226, which it traded since March 16 at the Bureau De Change market.
At the official market, the currency sold at N197 to the dollar, remaining stable at the same price since February.
Similarly, the Naira stood firm against the dollar at the black market as it gained 50 kobo to sell at N225.50 compared with N226 traded on March 17.
The currency remained stable against the pound sterling and euro at N294 and N212 respectively since March 17 at the BDCs.
However, at the official market, it was sold against the two currencies at N293 and N210, making it to shed N3 and N1 each respectively.
The Naira, against the two currencies was sold at N295 and N212 respectively at the black market.