New rail lines to be executed under PPP – Idris Umar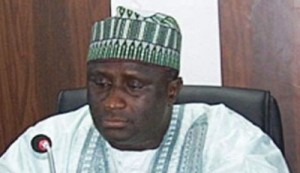 The Minister of Transport, Alhaji Idris Umar said on Saturday that construction of new railway lines across the country would be executed through Public-Private Partnership,PPP.
Addressing newsmen in Gombe, the Minister said the involvement of the private sector was informed by the huge capital that is needed for the project.
He said that by October, the feasibility studies would have been completed to develop the corridors.
Umar named the new corridors as East-West-line; the Coastal line; the Central corridor and other branch as well as spur lines.
"Nigeria has to be in tune with other countries of the world that have allowed the private sector to strive and play a key role, with the country providing the enabling environment which we have
done", he said.
The minister explained that the Federal Government embarked on the rehabilitation of moribund system of the railways to resuscitate the rail transportation.
"As you are aware, the Lagos-Kaduna railway has been revived with trains now back on track. The rather moribund railway system has been revived with the trains now back on track from Lagos to Kano.
"We are assiduously pursuing the rehabilitation of the entire Eastern narrow gauge made up of 3,505 km. We are concentrating on bringing back to life, the Port Harcourt-Maiduguri line, which goes through Port Harcourt-Enugu-Makurdi-Lafia-Jos-Bauchi- Gombe-Maiduguri.
"We hope by the end of this year, the trains will be back on track on the Western line. While that is going on, we are equally and assiduously constructing the standard gauge line with a view to bringing the modernization of the
railway system into Nigeria.
"So, we are seriously considering the construction of the Abuja-Kaduna rail, which has attained 65 per cent construction level." the minister said.
He also said that "the Ajaokuta-Warri railway is expected to be completed by the first quarter of next year, having reached more than 77 per cent completion level".
He said also that "contract for the Lagos-Ibadan double tracks has been signed."
The Minister added that "before the end of the year, the contractors will be mobilized to site as soon as we complete arrangements with China EXIM Bank."