FCTA to relocate NTA headquarters to befitting location – Minister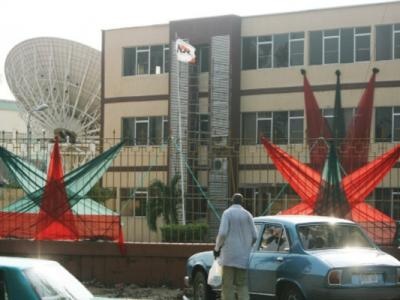 Federal Capital Territory Administration (FCTA), today, Thursday, unveiled plans to relocate the headquarters of the Nigerian Television Authority (NTA) to a prime; suitable and befitting plot of land within the nation's capital city.
Bala Mohammed, FCT Minister gave the assurance while receiving NTA management team led by its Director-General Musa Maiyaki.
Mohammed noted that the present location of the premier Broadcasting station in Area 11 was not earmarked in the Abuja Master Plan as its headquarters but for NTA Channel 5.
To this extent, the Minister directed the Directors of Urban & Regional Planning as well as Land Administration to identify a befitting place for the NTA Headquarters within two weeks.
The Minister also inaugurated a committee headed by the FCDA Executive Secretary with membership comprising of Directors of Urban & Regional Planning; AGIS and two others from NTA to holistically look into the problems and challenges of NTA.
He said "I am personally happy to be part of Nigerian Television Authority (NTA) transformation because NTA as an organization that has sacrificed so much for the nation".
"The Nigerian Television Authority (NTA) must be supported to continue to serve the country," he added.
Mohammed called for collaboration and synergy between the FCT Administration and NTA for mutual benefit in the overall interest of the country.
He disclosed that the on-going renovation work at the NTA Channel 5 Station, Old Parade Ground, Garki-Abuja was being undertaken by development partners doing business with the FCT Administration as part of corporate social responsibility.
Speaking earlier, the DG of NTA, Musa Maiyaki appreciated the uncommon sacrifice and contribution to NTA especially the complete overhaul of NTA Channel 5 being undertaken by the FCT Administration.