New projects to raise Nigeria's crude oil production to 2.62m bpd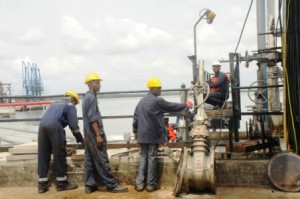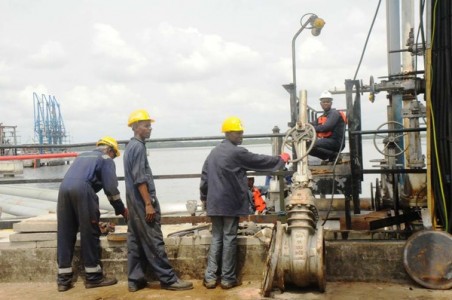 Nigeria's dream of stepping up its crude oil production, to gain leverage in the international energy market could be actualized this year, with the inception of new oil projects from the Usan (180,000 bpd) to the Egina (150,000 to 200,000 bpd) which should boost production capacity for the country.
From the analysis , the stable and non-interruption of exploration activities of this projects should step up the level of Nigeria's oil output to about 2.6m barrels per day, a positive outlook for the Oil and Gas sector.
This will accelerate Nigeria's foreign exchange earnings from the crude oil sales, and also boost revenue for the Government, enabling it to meet various obligations of Infrastructural development and Empowerment programmes; that should create more jobs and tackling the issue of unemployment.
Already Research and Intelligence Group, Business Monitor International (BMI) have predicted that Nigeria will experience exponential growth and transformation from the increased activities in the Oil and Gas sector.
BMI stated that ""Gas demand is set to rise at an annual average growth rate of 9.27 per cent. Booming demand from the government's ambitious power sector plans and large export engagements will thus bolster production growth. We see Nigerian gas consumption rising from an estimated 5.22bcm in 2011 to 13.17bcm by 2021."
Viewing the Developmental plans of the current administration in the Country, the research group believed that the plans were achievable, provided focus is sustained on the projects and transparency is ensured in its Policy Implementation plans.
The Group speaking further on the projects said "In terms of infrastructure, the authorities have ambitious plans in liquefied natural gas (LNG) and refining. However, the downstream sector remains highly inefficient and, despite a nameplate capacity of 505,000bpd, actual output is often around 100,000bpd. Many projects have been proposed, but there has been no update indicating that any are progressing."
It also urged the Government to aggressively work towards diversifying the economy from over-reliance on crude oil, saying such will boost the non-oil sectors and provide more revenues for the country.