Onne FTZ in Rivers is World's Fastest Going Free Trade Zone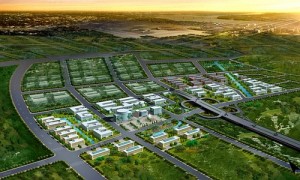 The Onne Oil and Gas Free Trade Zone, located in Rivers State has been adjudicated the world's fastest growing free trade zone.
To date total investment in the zone stands at $6 billion (N930 billion), over 150 investors have registered and the zone provides employment to over 30,000 people.
The Minister of Trade and Investment, Olusegun Aganga, said, "The Onne Oil and Gas Free Zone is today adjudged the single largest and fastest growing Free Zone in the world dedicated to the oil and gas industry.
"It has currently recorded the registration of about 150 investors in the zone with a cumulative investment to date of $6 billion (N930 billion) and creation of well over 30,000 direct and indirect jobs for our people, both skilled and semi-skilled."
The minister added that the free trade zones were crucial to President Jonathan's transformation agenda for the country.
"The existence of the Onne Oil and Gas Free Zone has contributed to the increase of economic activities at the Onne Port and resultant increase in Government revenue earnings, particularly, through the Nigeria Customs Service and Nigeria Ports Authority.
"It is on record that investment inflows into the Free Zones have accounted for about 60 per cent of the total investment into Nigeria within the last ten years.
"The Zone has attracted all the major oil companies who use Onne as a hub of their activities covering the whole of the Gulf of Guinea up to Angola in Southern Africa, positioning Nigeria as a major player in the Oil and Gas Industry in sub-Saharan Africa. Government will always be ready to support would-be investors as they stick to policies and procedures laid down by the relevant legal authorities," he said.