Power Supply Hits Record 4327 MegaWatts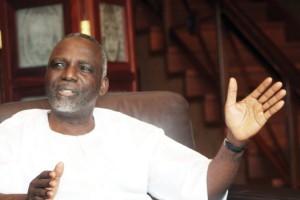 The Federal Minister of Power, Barth Nnaji, has faced a lot of criticism as he is in charge of one of the most sensitive portfolio's in President Jonathan's cabinet.
However Nnaji announced yesterday that Nigeria is currently generating a record power supply of 4,327 MegaWatts from 2,800 MegaWatts when Jonathan assumed power in May, 2010.
According to a statement released by the Ministry of Power, "Public power supply in Nigeria hit a peak capacity of 4,237MW on Monday. Excluding spinning reserves, this is the highest power output ever generated in Nigeria to date."
The sharp increase in power supply has been attributed to availability of gas.
Nnaji said, "Gas is coming up gradually and when fully stabilised, we can easily hit 5,000MW."
Nnaji also said that although water levels have also improved at the dams, hydro power plant managers at Kainji, Jebba and Shiroro are operating a management system designed to ensure that there is water for power all year round.
"We can have more (power) if we decide to use what is available at Shiroro, for example, but we do not want to do that," he said.
The minister had in April assured that there would be considerable improvement in power supply from the end of July 2012 because of the scheduled increase in natural gas supply from the Nigerian Gas Company, a subsidiary of the Nigerian National Petroleum Corporation (NNPC), and in the volume of water at the lakes in the nation's three hydro power stations at Kainji, Shiroro and Jebba.