FG spent N2b to rebase economy – CBN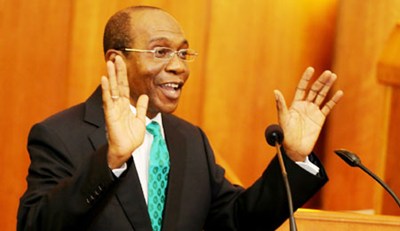 Facts are beginning emerge on what it cost the administration of former President Goodluck Jonathan to rebase the Nigerian economy, as the Director of Monetary Policy at the Central Bank of Nigeria, CBN, Mr. Moses Tule, has disclosed that the Federal Government spent over N2 billion for the rebasing of the economy last year.
Tule made this disclosure at the 20th Seminar for Finance Correspondents and Business Editors in Calabar, the Cross River State capital.
According to him, the amount is different from what the federal government and other agencies contributed to the exercise.
Tule however said that in spite of these contributions, Nigeria's economy is living on the illusion of being strong as some sectors considered informal were not captured in the rebasing exercise yet the country brags of being the largest economy in Africa.
He cautioned that "if we do not control our consumption pattern, we will not have a Naira, because you cannot plan on the volatility of the price of crude oil alone. We need to change our structure of production to avoid a further forex crisis, and we need to be very careful how we share money from Excess Crude Account (ECA)."
Tule also lamented that as the country approaches the end of 2015, there has not been any implementation of capital projects across the country, noting that "when a government does not execute capital projects there is no future for the country. Execution of capital projects like hospitals, roads and bridges help to reflect the economy with the jobs they create and the opportunities they provide."
Also speaking at the seminar, a former director of research of the CBN, Mr. Charles Mordi, lamented that "government does not spend enough money on statistical information, and has not been investing enough in gathering or generating statistical information, which has lead to poor record keeping."
According to Mordi, Nigeria's external reserve and foreign exchange rate crisis is tied to both resource and management problems as "resources are dwindling and management of these is not improving."