Aiteo to boost FG local content aspiration with $2.8billion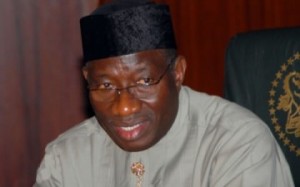 Aiteo Group, one of Africa's foremost conglomerates, leading a consortium of five other companies has won the bid for the Royal Dutch Shell's prolific Nigerian oil block, Oil Mining License 29 and an associated pipeline with a bid of $2.85 billion.
The acquisition of OML 29, as well as the Nembe Creek Trunk line, a 60-mile pipeline which has served as Nigeria's major crude oil transportation channel- moving oil through the Niger Delta to the Atlantic coast, is a major boost for Nigerian Local Content Development initiative.
The Trunk Line is also an extremely valuable asset as it is also a vessel for other oil exploration companies in Nigeria pay to use it to transport their oil to international markets
This acquisition has deepened Nigeria's indigenous participation in oil and gas exploration. Aiteo the major shareholder in the consortium purchase of Shell's assets has promised to put its competence to bear in this new deal, which will see it execute the local content to the later.
This is expected to translate to the creation of over 20,000 jobs in the exploration and production sub-sectors of the oil and gas industry. The Nigerian content implementation had increased the level of participation of Nigerians in oil and gas contracts to 87 per cent.
According to investment analysts, Aiteo by this development has shown that it is committed to the development of the Nigerian Oil and Gas sector in accordance with the Nigerian Oil and Gas Industry Content Act 2010 (NOGICD Act) enacted by the Federal Government of Nigeria in April 2010 for Nigerian Content Development.
It has been established that OML 29's remaining reserves (P1+P2) hold about 2.2Billion barrels of oil equivalent (BOE), while its hydrocarbon fields could deliver as much as 160,000 barrels of oil per day and 300MMscf/d at peak.
The Aiteo Group is a vertically integrated energy company, expanding its global footprint and scope from Oil & Gas and Power into fully diversified conglomerate with investments across key economic sectors including Mining, Agriculture, Financial Services, Real Estate and Infrastructure.