Governor Oshiomhole signs 2015 budget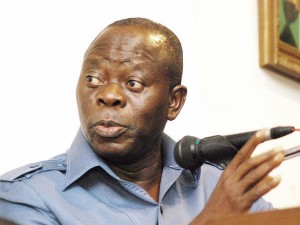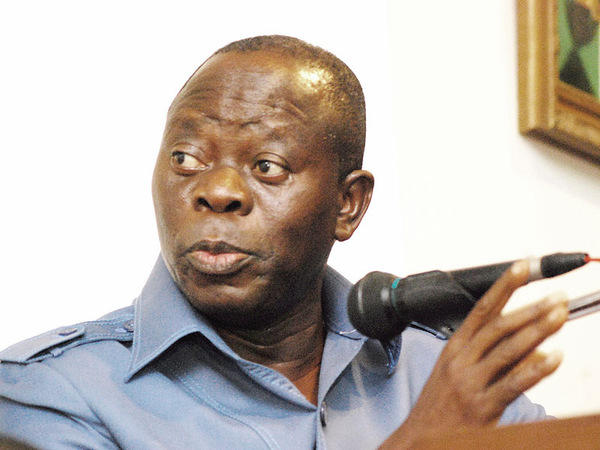 Governor Adams Oshiomhole of Edo State on Tuesday in Benin signed the state's 2015 Appropriation Bill into law.
Oshiomhole said that the budget took into consideration the Federal Allocation and Internally Generated Revenue (IGR) and other sources of funding.
He commended members of the All Progressive Congress (APC) and the House of Assembly for the speedy passage of the bill.
The governor assured that the budget would be judiciously expended.
Oshiomhole explained that though the budget presented before the house on September 23 was N156.7 billion, the lawmakers in their wisdom reviewed upward its size by three billion naira to bring the figure to N159.3 billion.
He said his administration would continue to sustain the tradition of prudent management, block leakages and pursue vigorously its IGR so as to find resources to deliver on promises.
The governor also noted that the reported absence of some members, who were PDP would not invalidate the proceedings of the house, especially when they formed a quorum.
Oshiomhole stressed that the executive would not be distracted by deliberate attempt to mislead the people, adding that the state assembly was now more effective and the executive more determined.
He gave the reassurance that the administration was committed to taking the state to the next level, noting that the state was the first state to pass the 2015 appropriation law.
Meanwhile, the Majority Leader, Mr Philip Shaibu, said that the upward review was occasioned by some errors noticed in initial budget presented by the governor.
Shaibu told the News Agency of Nigeria (NAN) that the errors were noticed in some parts of the capital and recurrent expenditure, especially as it involved salaries.
He explained that the 2015 budget had provided for more employment without budgetary provision for the salaries as well as in the area of agriculture.
Shaibu also said that the figure in the education sector did not tally, noting that it could have been due to typographical error.
The majoriajority leader said provision had to be made for disaster management as they had to be dealt with when it happens.
He explained that in the area of community service there was a reduction from the last appropriation, saying that there was the need to sustain more realistic figure.