CBN will contribute N50bn to AMCON Sinking Fund – Chairman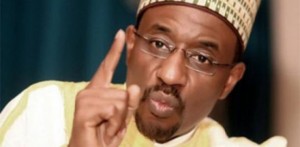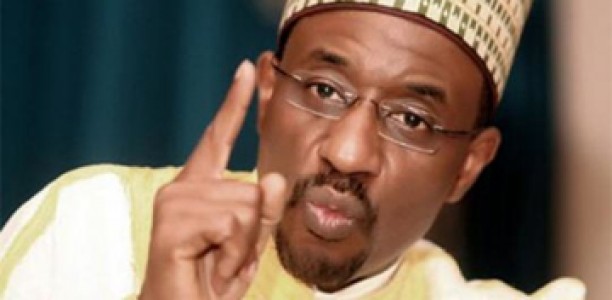 The Chairman, House of Representatives Committee on Banking and Currency, Rep. Jones Onyereri, said the Central Bank of Nigeria (CBN) would contribute N50 billion to the Assets Management Corporation (AMCON) sinking fund.
Onyereri (PDP-Imo) made the announcement at a one-day public hearing on a bill to amend the AMCON Act 2010 organised by the committee in Abuja on Monday.
The News Agency of Nigeria (NAN) reports that the fund is a safety net for AMCON to ensure it meets its obligations arising from debt securities issued by it.
It also insulates the tax payer from obligations occasioned by financial mismanagement by the banks.
He said that commercial banks in the country would be mandated to contribute an amount equivalent to 50 basis points of their total assets to the fund.
"The key component of the amendment bill relates to setting up of a sinking fund or Resolution Cost Fund.
"It basically obligates a bank to contribute annually an amount equivalent to 50 basis points of its total assets to the fund and CBN is to contribute N50 billion to the fund,'' he said.
According to him, the amendment is aimed at strengthening AMCON as an institution to be able to carry out its functions.
The legislator said the bill would remove contradictions relating to the purchase agreements between AMCON and financial institutions.
"What this bill, therefore, seeks to do is to codify the obligations of both the CBN and the banks and to give the previous agreement between parties the force of law,'' he said.
He said the committee would continue to work with regulatory authorities and banks to find ways of reducing the high interest rates in the country.
Onyereri said that about N600 billion recovered from bad debts had restructured a lot of non-performing loans.
The Speaker, House of Representatives, Alhaji Aminu Tambuwal, who declared the hearing opened, said AMCON was created to protect the public from shocks in the banking system.
Represented by Rep. Garba Datti (APC-Kaduna), the Deputy Minority Whip, Tambuwal said it was house duty to protect the welfare of the people from the major brunt of financial institutions.
"This public hearing is, therefore, part of a carefully laid down strategy by the 7th Assembly to ensure that the nation's financial sector is given the needed impetus to function properly," he said.
The Managing Director of AMCON, Mr Mustapha Chikeobi, who supported the bill, said that the amendment was to ensure that the corporation worked effectively.
Chikeobi urged other stakeholders to view the amendment from a positive perspective, adding that it was not aimed at empowering AMCON.
Other stakeholders in attendance include, NDIC, Guarantee Trust Bank, Mainstreet bank, Skye bank, Keystone bank, Stanbic bank and financial experts. (NAN)