Social Banking 2.0: GTBank initiates instant Facebook Account Opening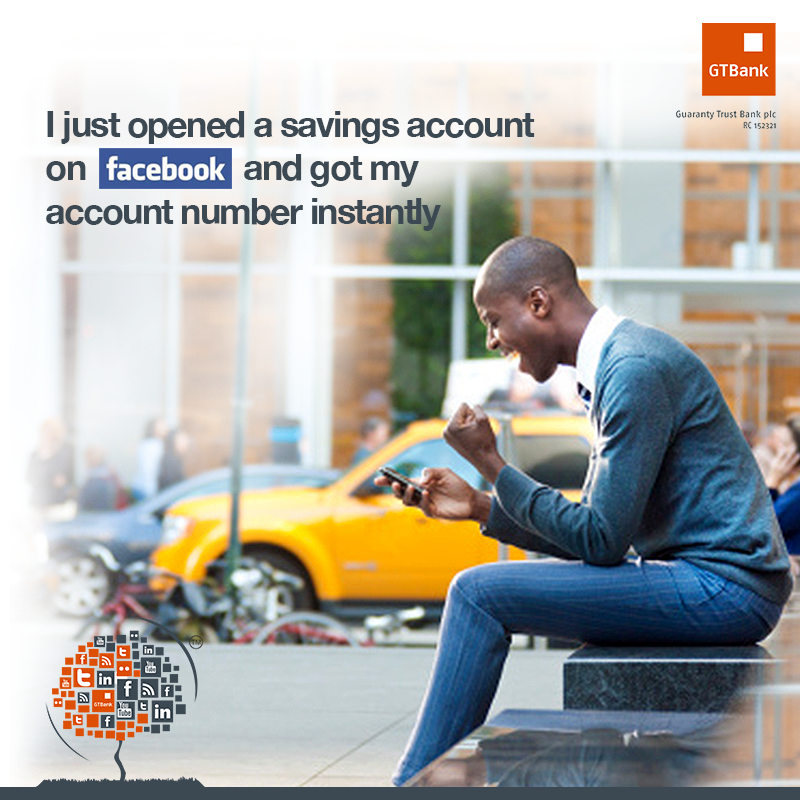 GTBank has taken its social banking products to the next level with the launch of a product that allows customers undergo a complete and hinge-free process of opening accounts online.
According to an inside source, "With this upgrade, prospective customers of the foremost Bank can open accounts and immediately get their account numbers while on Facebook, without having to visit any GTBank branch."
Speaking on the development, the Managing Director/CEO of Guaranty Trust Bank plc; Mr. Segun Agbaje said the upgrade will make it more convenient for people to commence banking relationships with the Bank. Mr. Agbaje explained that all people have to do while on Facebook is to fill the account opening form, upload their passport photograph and signature mandate and immediately get their account number.
GTBank Social Banking is a unique offering pioneered by the Bank earlier in the year that allows people open GTBank Accounts, make Account Balance Enquiries, perform Money Transfers and purchase Airtime on Facebook. The Bank remains the leading Nigerian financial service providers in the social media space with over 1.3 Million followers on Facebook alone, the largest following for any Nigerian company.
With Social Banking, Guaranty Trust Bank plc has successfully introduced a new and effective platform through which its customers can get real-time customer service and perform transactions quickly, safely and at their convenience. According to Mr. Agbaje, the banking requirements of today's customers necessitates a high degree of flexibility, which is why GTBank is instituting value adding channels on social and other platforms that allow people to bank 24/7.