Bauchi Government secures $18million World Bank intervention fund to tackle unemployment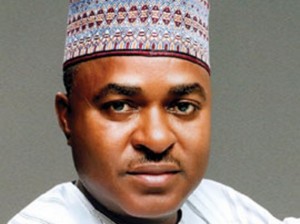 In Its efforts to tackle unemployment, the Bauchi State Government said it has secured a World Bank intervention programme at the cost of
18m dollars to address the problem of unemployment in the state.
The Commissioner for Budget and Planning, Alhaji Aminu Hammayo disclosed this while briefing journalists on Tuesday on the
achievements of the Ministry from 2007 to date at the state secretariat in Bauchi.
According to him, "The Ministry in its efforts to tackle unemployment has conducted a census of unemployed youth between ages 18-35 years, who have at least acquired secondary education.
Adding that, "The purpose of conducting census of unemployment is to plan ahead of time so that one can have an accurate statistics of unemployed persons in the state.
The Commissioner who doubles as the commissioner for lands and environment disclosed that the state government had already signed a
subsidiary credited agreement along seven other states in the country to introduce a State version of SURE-P programme aimed at creating employment opportunities in all the 322 wards of the 20 local government areas of the state.
He further explained that the purpose of the World Bank intervention programme was to create employment for the youth who are going to be
paid on a monthly basis and to strengthen the existing structures on ground in the area of youth empowerment.
Hammayo noted that the poor implementation of budget in the state was as a result of untimely release of Federal allocation into the state
account.
"The state has experienced setback in the area of budget implementation because the release of funds into the state account do not come as timely as it ought to.
Stressing that, "For example, the allocation made in the month of February is yet to enter into the state account and you can now understand why there is a poor implementation of the 2012 budget because of the delay in funding".
The Commissioner also attributed the poor handling of the contracts by the contractors to poor implementation of budget, saying that the state government has taken measures to tackle the problem by revoking such contracts and re-awarding them.