Dangote to invest $600million in three states for sugar production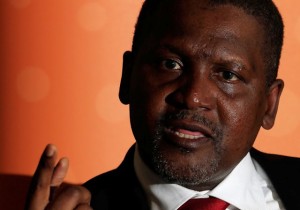 President, Dangote Group of Companies, Alhaji Muhammed Aliko Dangote, has pledged that his company will invest over $600m in the production of sugar in Kwara, Kebbi and Sokoto States.
Dangote stated this on Tuesday during a courtesy call on the state Governor, Dr. Abdulfatah Ahmed, at the Government House, Ilorin.
He says his company intends to replicate what it did in the cement industry by targeting about 65 million tonnes of sugar, which he said could produce about one million jobs for the people.
Dangote emphasized that in the next five years, the company would produce and grow two million tonnes of sugar, as part of its efforts towards ensuring that Nigeria becomes self-sufficient in consumables instead of depending on importation.
He said, Nigeria was wasting quite a lot of money in the importation of about two million tons of sugar, adding that the company has identified Patigi Local Government Area of the state for the sugarcane plantation.
The business magnate expressed the hope that with the cooperation of the people and the state government, the project would take-off before the end of the year.
Ahmed said his administration was very committed to work with investors in the bid to transform the economic lives of the people.
Ahmed assured Dangote that his administration would create the enabling environment for would-be investors to operate, coupled with adequate security for the growth of the economy.
The governor said Nigeria would never get it wrong if it continues with its investment in agriculture as the Northern part of the country was endowed with arable soil, which could be utilized for agriculture as a foreign exchange earner for the nation.