Equities Market To Reach N20 trillion Market Capitalization in 2013 – Stakeholders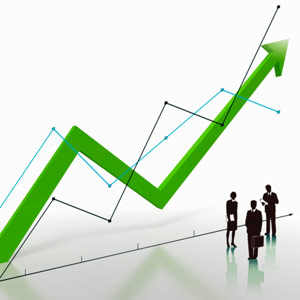 The positive momentum of the Nigerian Stock Exchange (NSE) has continued to receive positive remarks from stakeholders in the national economy.
The President of Chartered Institute of Stockbrokers (CIS), Mr. Ariyo Olusekun, has stated that the value of the market capitalization of the market could reach 2013 by the end of this year. He cited the occurrences of certain events as catalysts that could also trigger the market capitalization of the bourse.
Events such as the listing of certain companies in certain sectors of the economy, such as power, telecommunications, agriculture, oil and gas are also being touted as scenarios that could trigger the landmark achievement.
The market gained 35% in 2012. However Mr. Mustafa Chike-Obi, the CEO of the Asset Management Company of Nigeria (AMCON), believes the market will gain 42% in the present year and close out at 40,000 basis points.
According to Chike-Obi, "AMCON is the largest holder of stocks and we are not going to sell them. We think they are cheap and we are going to hold on to the stocks".
The AMCON boss also predicted a crash in interest rates to single digit levels due to the downward trend of inflation in the country.