Failure To Pass SEC Budget May Lead To Renewed Capital Market Crisis – LCCI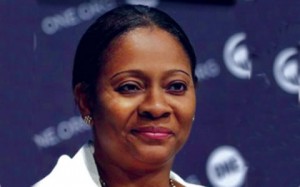 The Lagos Chamber of Commerce and Industry (LCCI) has raised alarm over the failure of the National Assembly to pass the budget of the Securities and Exchange Commission (SEC) for 2013.
The body voiced its concerns in a statement released to the media on Monday.
The National Assembly refused to make any provision for the capital markets regulatory body due to an earlier decision not to interact with its Director General, Ms. Arunma Oteh. The lawmakers called on the President to terminate her appointment last year, however the president has yet to do so.
In the statement, Director-General, LCCI, Mr. Muda Yusuf, voiced serious concerns over the stalemate.
He said, "We are concerned about the zero allocation to SEC, which is a strategic regulatory institution in the Nigerian financial system. We urge the National Assembly to review its position in the interest of the stability of the capital market, the nation's financial system and the larger economy.
"The current stance of the National Assembly has a number of unintended consequences; some of which include the perception and reputational risk for the stability and credibility of the Nigerian capital market."
The statement warned that the failure to pass the budger could reverse the recent gains recorded by the capital market.
"It could send wrong signals about the nation's democratic process, especially the preservation of the tenets and values of separation of powers. So, we urge the National Assembly (in this particular instance) to look beyond the person of Oteh, and give consideration to the wider implications of its decision for the economy."