Regulation​s For Islamic Sukkuk Bonds Ready Early 2013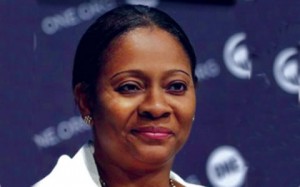 The Securities and Exchange Commission (SEC) has signalled that it will pass regulation governing the issuance of Islamic-compliant Sukkuk bonds in the first quarter of 2013.
The DG, of SEC, Arunma Oteh disclosed this to journalists interviewing her in SEC's Abuja offices.
She said, the religious mix of Nigeria's population, necessitated the need to introduce the Islamic financial instrument.
The DG noted that Muslims were unable to participate in the conventional bond market.
"For me it's a financial inclusion issue, you have a very high population of Muslims in Nigeria and it will just ensure we comply with some of their religious requirements," she said.
Also speaking on the deepening of the bond market in recent times, considering Lagos State's N80 billion issue and Rivers State planned N100 billion issue, scheduled for 2013, the DG said three trading groups have been given approval to commence retail bond trading next year. The rationale for this is to create a separate market from the institutional customers of the bonds, and cater for more retail customers.
"What we want is that most trading, including over-the- counter, is within our purview," she said. "We're very excited because it certainly brings more transparency to the market, it brings more depth."