Power Firms To List On Nigerian Stock Exchange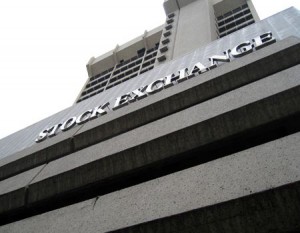 Nigerian power firms will be required to list on the Nigerian Stock Exchange within the next five years.
The impending regulation indicates that foreign power firms such as Siemens, Korea Electric Power Corporation, will be forced to list on the Nigerian bourse. These foreign firms partnered with indigenous companies to buy stakes in power generation and distribution companies earlier in the year.
Arunma Oteh, Director General, of the Securities and Exchange Commission (SEC) disclosed this to Bloomberg during an interview in her Abuja office.
She said only 17% of the Nigerian economy is captured on the NSE, and regulators wish to increase the representation.
"Within a five year period these companies will be expected to list," said Oteh, citing discussions with the Bureau of Public Enterprises, which is responsible for the privatization process. "We cannot make the mistake that we made with telecoms"which were granted cellular licenses in 2001 and weren't required to list their shares, she said.
Oteh said although it made "good business sense" for companies to list, that she would not look to force the companies to list.
On oil majors like Shell listing on the bourse, she said, "They need to invest and invest aggressively, so I don't even agree that there's sufficient cash flow that they need financing, but more importantly people can have empathy for these companies.
"We've had vandalization of pipelines, we've had base stations being blown up. If people in those neighborhoods had even one or two shares in these companies they would protect these base stations or pipelines like hawks."