90% Of Retail Transactio​ns In 2012 Were Cash Backed – Experts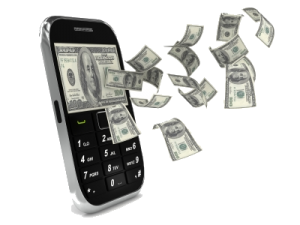 Ninety percent of the total transactions in the retail industry during the 2012 period were cash backed transactions, experts have said.
The large volume of cash backed transaction has sent signals that the CBN's cashless policy has not begun to have significant impact on the national economy.
Chief Executive Officer of Financial Derivatives Company (FDC), Bismarck Rewane, says that only 7 percent of the retail transactions were card based. The remaining 3% was attributed to cheque.
Experts are blaming infrastructural deficiencies as the reason cashless economy is yet to leave the ground.
According to Chief Executive Officer of Financial Market Dealers Association of Nigeria (FMDA), Wale Abe, " the continuous use of cash for transactions is a function of absence of Point of Sales (PoS) terminals or lack of operational PoS machines.
"Since there is hardly electricity most of the time, it would be difficult for supermarkets to use their PoS as payment modes."
Accounting firm KPMG says the over 80,000 PoS terminals deployed to Lagos are insufficient and unevenly spread.
Mobile, however may offer a saving grace for the cashless project in the form of mobile money.
Nigeria's teledensity grew to 73.1% in June 2012, as against the figure of 64.7% during the corresponding period of 2011.