70% of Nigerian Stock Market Activity Controlled By Foreigners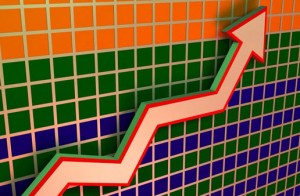 Players in the capital market are disconcerted by the fact that 70% of the activity of the bourse is controlled by foreigners.
Research shows that 70% of the daily buying and selling that transpires on the Nigerian Stock Exchange (NSE) is dominated by foreign institutional investors.
Chief Executive Officer of Lambeth Trust & Investment Company Limited, Mr. David Imafidon Adonnri, says, "Foreign institutional investors seeking speculative opportunities now dominate our equities market. Although when compared to domestic fixed income market, average yield on equities is very low. However, it surpasses what is obtainable in several advanced markets. The relatively stable exchange rate environment is an additional attraction for foreign portfolio investment in Nigeria 's financial assets.
"Other than few domestic investors, several retail investors who are yet to recover from the recent crash of equities continue to shun the market. Several market operators and institutional investors who participated actively have also suffered deadly damages to their balance sheets due to the near crash of the equities market."
Also speaking on the fear of retail investors to come back into the market, he said, "Domestic investors who were frightened by past events in the equities market now seek safety by migrating their financial assets to fixed income securities."