Mobile Money Operators Given February 2013 deadline by CBN to connect to NCS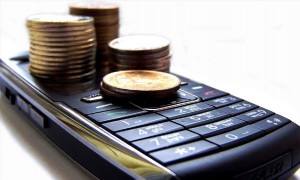 With a  view to ensuring that efficiency is maintained in a very lucrative but sensitive sector, the Central Bank of Nigeria has given the mobile money operators in the nation the deadline of February, 2013  to link up to the National Central Switch.
This is to guarantee  a seamless Interoperability and interconnectivity service delivery between the operators of the service considering the process and development of the 'cashless economy' which the country is about to implement fully.
In a circular to the mobile money operators signed by Mr Dipo Fatokun the Director of  the banking and payment system, the CBN stated that  "In furtherance of the CBN's effort at ensuring effective and robust mobile payments system, all MMOs are hereby directed to fully connect to the National Central Switch on or before February 28, 2013, to ensure Interoperability and Interconnectivity of their schemes".
It will be recalled that the apex bank gave licenses to 11 mobile money operators last year, even as the telecommunication operators also have the platform to facilitate the operation of the payment system of the project.
The Central Bank of Nigeria believes that the mobile money system should be able to give Nigerians a robust and dynamic financial service of payment and transactions which include the ability to use the mobile services .
In a survey  of  a the Opebi/ Allen axis of Ikeja, some of the small business owners told Businessnews  that they hope the mobile money service will improve in 2013 than 2012, as the hitches and the system issues, hampered their ability to close transactions with most of their customers especially in the fourth quarter.
It is expected that beyond the deadline, the CBN, Mobile money operators  and the Telcos will strategize in early 2013 a more dynamic framework of ensuring the mobile money service becomes more viable in the country.