First Bank Chief bags 'CEO of the year' Award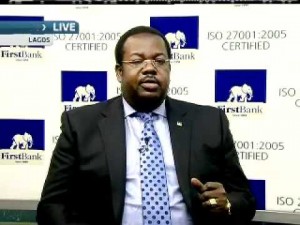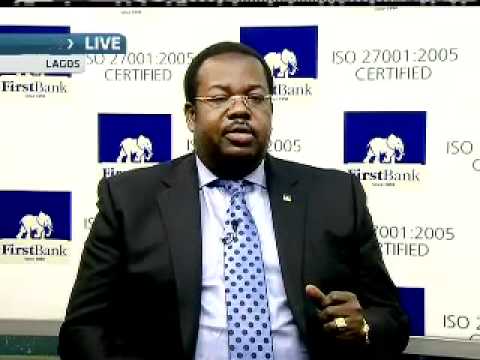 As a mark for his dedication, commitment, determination and courage for steering the affairs of Nigeria's leading Bank the Managing Director of the First Bank of Nigeria Mr Bisi Onasanya has been honoured with the award of ' CEO of the year 2012'.
The award which is an annual event instituted by the EMEA finance, also saw First Bank emerging the 'Best Local Bank in Nigeria for 2012', in view of its strategic operations, venture capital projects, small and medium enterprise initiative and support and funding of strategic programmes designed to improve the socio-economic status of the country.
EMEA Finance Chief Executive Officer Mr Christopher Moore said the choice of Mr Onasanya was predicated on his strategic and prudent management of the operations of the bank.
Mr Moore said "Onasanya continues to charter a course that secures the bank's reputation as 'world-class'. The bank is financially strong and secure. His nearly two decades of dedication and commitment to the bank and its growth have rewarded customers and shareholders alike".
The Bank according to the group has continued to show relentless drive for innovation, excellence, creativity and expansion of its services even to level of recently opening its 700th branch nationwide creating employment opportunities for the youth.
Speaking on the award Mr Onasanya said the bank will continue to sustain its performance share building more market value and wooing more investors and winning more customers in the country.
He further stressed on the plans of the bank , stating "As a group we plan to grow in priority segments, especially the retail and emerging corporates. We also intend to continue strengthening our service proposition, including through optimising our distribution mix."
With the award and acknowledgement of the market performance of the bank, it is clear that the First Bank with a committed leadership has challenged other banks to create more value for the economy.