FG and PHCN Reach Settlement, Privatization To Be Fast-Tracked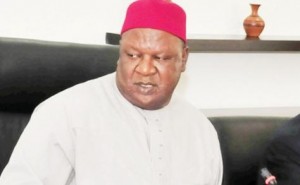 The long battle between the Power Holding Company of Nigeria workers and the Federal Government has ended as the Federal Government on Tuesday agreed to sign an agreement with the workers'representatives on the payment of their severance packages, pension, and gratuity.
The agreement stated that PHCN active workers that have served for more than 10 years will be paid a three- month salary in lieu of notice, while those who have spent less than 10 years and are still active will be paid a month salary.
The disagreement over the laying off package for the PHCN worker has been a major setback privatization of the PHCN and the implementation of the Power Sector Reform Act 2005.
The FG and Power Holding Company of Nigeria workers have battled over this for over a year, negotiations began since May last year.
The Tuesday meeting that resolved the issue was held in the office of the secretary the Government of the Federation, Senator Anyim Pius Anyim.
Senator Anyim, Minister of State for Finance, Hajiya Zainab Kuchi, Minister of Labour and Productivity, Chief Emeka Wogu, and the acting Director General, Bureau of Public Enterprises (BPE), Mr. Benjamin Dikki, who signed on behalf of the Federal Government, attended.
Also in attendance were the President General, Trade Union Congress (TUC), Comrade Peter Esele, Deputy President, Nigeria Labour Congress (NLC) Comrade Joe Ajaero, Deputy President, National Union of Electricity Employees (NUEE), Comrade Isaac Abegye and President, Senior Staff Association of Electricity and Allied Companies (SSAEAC), Comrade Bede Opara.
Comrade Opara signed on behalf of the PHCN workers.
Chief Wogu, who read the agreement, said all the accumulated gratuity as at June 30, 2012 will be paid to the workers in compliance with defined scheme stipulated in the PHCN 2010 condition of service.
He said a 15 per cent pension contributions will be paid from July 1, 2007 through June 30, 2012 in conformity with the requirements of the Pension Act 2004.
It was in addition decided that repatriation allowance will be paid as five per cent of Annual Pensionable Emolument.