Court orders AMCON to re-open Capital Oil's facilities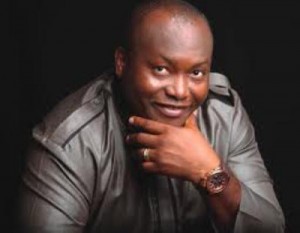 Justice Abdul Kafarati of a Federal High Court, Abuja has ordered the Asset Management Company of Nigeria (AMCON) to re-open the facilities of Capital Oil and Gas Limited to allow it resume business activities. In doing so, the court vacated its exparte order of November 13, 2012 directing AMCON to take immediate possession of the properties and assets of Capital Oil and Gas Industries Limited and those of its Managing Director, Ifeanyi Uba over alleged N48.014 billion debt.
Delivering ruling on the matter, Justice Kafarati said the court had powers under Section 6 (6) (a) and (b) of the 1999 Constitution to set aside its orders especially when it concerned the interest of justice. Accordingly, he ordered AMCON to re-open the facilities of the oil firm while it retained the title deeds of the facilities and to enter into negotiations with the company on how to offset the loan. Meanwhile, attempts by AMCON to get an order of court to sell the perishable products especially the Petroleum Motor Spirit (PMS) held in the storage facility of Capital Oil and keep the proceeds in an interest-yielding account failed.
Counsel to AMCON, Ricky Tarfa (SAN) who moved the oral application said it was in the overall interest of all the contending parties in the suit. He supported his application on the provisions of Order 28 Rule(2)(5), which he argued gave the court powers to make preservative orders. His application was opposed by counsel to Capital Oil, Lawal Rabana (SAN), who contended that such an application must come formally, adding that the said product belonged to the Nigerian National Petroleum Corporation (NNPC).
In his ruling, Kafarati directed AMCON to file a formal application since the issue was contentious in nature. He adjourned hearing on the case to January 15, 2013. The Central Bank of Nigeria (CBN) had earlier listed Uba and Capital Oil and Gas Industries Limited among the 113 companies and 419 directors/shareholders as AMCON debtors.
The commercial banks had since been barred from extending further credit to the debtor companies and their directors until they repaid their loans. AMCON had earlier approached the court through its counsel, Kemi Balogun, with a motion ex-parte seeking for the freezing of all Capital Oil and Gas assets for allegedly being indebted to it to the tune of N48.014 billion.
The court, however, granted the order as prayed. Not satisfied, Capital Oil and Gas went back to court through its counsel, Wole Olanipekun (SAN) and R.A Lawal-Rabana (SAN) urging it to vacate the interim order that was made against it, insisting that doing so would be in the interest of the public.
Source: Daily Sun