Sonangol Posts $3.2 billion Profit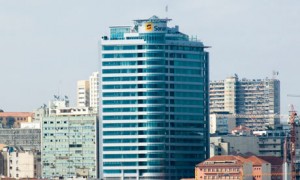 As Angolan state-owned oil company, Sonangol posted a strong profit growth for 2011, the results also highlight how broken the model of Nigeria's state-owned oil company, NNPC is due to corruption, poor management and political interference.
Sonangol posted net profits for 2011 of $3.32bn as against $2.52bn in 2o10, a rise of 32%. The rise in revenues was due to high oil prices which more than offset the weak output last year, said its chief executive Francisco de Lemos Jose Maria.
Sonangol is the major player in the oil sector of Angola, which is Africa's second largest oil producer after Nigeria. The company also has exploration activities in Iraq, Venezuela and Brazil.
Compared with the performance of Nigeria's NNPC, which a former Minister of State for Finance, Remi Babalola, even declared 'technically insolvent', it shows a flawed business model being used by the NNPC which has turned it to a slush fund for politicians.
A recent audit discovered debts owed to it by the Nigerian government for improper, informal loans used for a range of expenses such as presidential helicopter and maritime and security hardware for military personnel.
NNPC has also been forced to bear the bulk of the burden of an expensive oil subsidy, with the corporation going from accounting for 60 per cent of Nigeria's oil imports in 2011 to presently accounting for all.
The Federal Government is also owing the NNPC funds in excess of $8.1bn for fuel subsidy payments, said a source at the corporation who declined being named. This has affected the capacity of the corporation to import fuel and has added to its financial burden.
The NNPC budget, which is subject to annual parliamentary approval, is often inadequate for its growth capex. As a result, the corporation cannot raise funds independently, which in turn affects its commitment to meet joint venture cash calls and makes them fall behind schedule.
Recently, in a statement to the House of Representatives, the Minister of Petroleum, Dieziani Allison-Maduekwe said that the NNPC should not be subjected to the National Assembly's usual legislative processes and appropriation because it operates like a private corporation.
The NNPC was established in 1977 and through joint ventures with major international oil companies (IOCs), it produces most of Nigeria's 2.4million barrels, contributing 80 per cent of the government revenue and 95 per cent of the foreign exchange.
It also has interests in petrochemicals, refining, products transportation and marketing.
A proposed legislation which is designed to unify all the necessary legislation in one bill and provide a clear framework for investment in the energy sector, and which it is hoped will transform the NNPC into a model state-owned oil company at the level of Brazil's Petrobras, has been stuck at the National Assembly.
The bill is named the Petroleum Industry Bill, or PIB for short.
A 2010 joint report by Transparency International and Revenue Watch Institute, found that NNPC had the poorest transparency record out of 44 national and international energy companies examined.
The NNPC received a score of zero in the category of "organisational information disclosure", a measure of the transparency of a company's deals and partnerships and was the lowest score received by any organization.
A report by the National Assembly in May, uncovered a $6.8 billion fraud involving Nigeria's fuel subsidy, which is partly run by the NNPC.
The report said NNPC was accountable to no one and owed the government N704 billion ($4.34 billion) for subsidy violations and owed oil traders some $3.5 billion in unpaid bills.
Angola, Africa's second-largest oil producer behind Nigeria, pumped 1.65 million barrels per day last year, earning the company (Sonangol) $33.7 billion in revenues as oil prices rose above $100 a barrel