General Electric to Begin Assembling Locomotives in Nigeria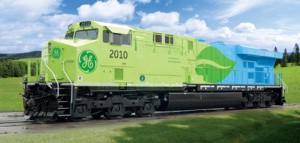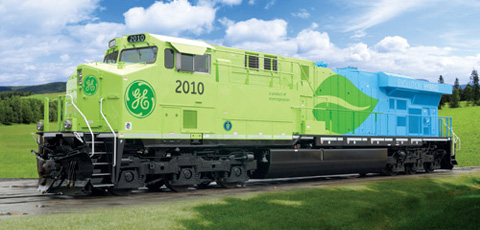 General Electric has said it will start assembling locomotives in Nigeria by next year.
If that happens, it could save Nigeria some huge foreign exchange usually used in acquiring locomotives from Brazil. It will help rejuvenate Nigeria's dying competencies in the railway sector and in growing the sector faster.
Managing Director, Nigerian Railway Corporation (NRC) Mr. Seyi Sijuwade revealed at the weekend that the agreement the Federal Government signed with General Electric should come into force in 2013.
Mr. Sijuwade stated these to our correspondent during the NRC's first senior management staff retreat and award night in Lagos.
President Goodluck Jonathan had said in his Democracy Day, May 29, address that government had signed an agreement with GE to assemble locomotives in Nigeria.
Jonathan said the project would enhance the sustainability of the rail sector and make Nigeria a major hub in West and Central Africa.
GE will be utilising NRCs existing workshops for the assembly plants.
Mr. Sijuwade said: "GE will have to use NRC workshops because the rail lines are connected to our workshops. If you assemble elsewhere, you will have a challenge transporting the locos to the tracks. Also, our workshops will be improved by GE to modern workshops.
"Why the assembly wouldn't start just yet is that GE is also looking for investors and partners because they wouldn't want to take all the risks alone.
He said: "By next year, am sure, GE should have commenced work on the assembly facilities. But first, they also want to conduct independent track integrity on the new tracks we are building so that they would be confident the locomotives they are assembling will be put to use.
"Nigeria's commitment to GE is that, if they commence assembling the locomotives, we will buy at least 200 over the next 10 years. We need to make that commitment for GE to be assured of return on investment. It is a launch order.
"But, the fact that we are making that launch order of 200 locos in the next 10 years isn't a guarantee for any kind of price to be given us, we will still get the best deal for the offer," he added.
Source: Daily Trust