Vetiva Plans Exhcange Traded Fund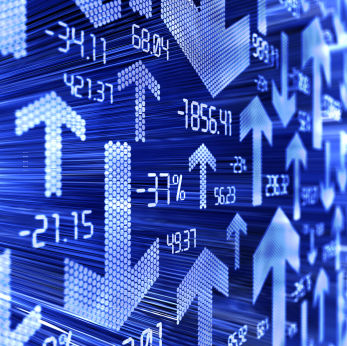 Vetiva, a financial services company offering boutique investment banking, brokeraging, trusteeship and other bespoke financial services has announced that it will set up an Exchange Traded Fund modeled after the NSE-30 index.
The fund which will be listed on the Nigerian Stock Exchange and tradable by investors will comprise of the 30 most capitalized stocks on the Nigerian bourse. This will include bluechips like Guinness, Nigerian Breweries, Nestle, First Bank, GTBank, Access, Dangote Cement and several others.
According to Investopedia, an exchange traded fund is "A security that tracks an index, a commodity or a basket of assets like an index  fund, but trades like a stock on an exchange. ETFs experience price changes  throughout the day as they are bought and sold.
"By owning an ETF, you get the diversification of an index fund as well as the  ability to sell short, buy on margin and purchase as little as one share.  Another advantage is that the expense ratios for most ETFs are lower than those  of the average mutual fund. When buying and selling ETFs, you have to pay the  same commission to your broker that you'd pay on any regular order. "
According to the CEO of Cordros Capital, issuing house to the fund, Mr. Wale Agbeyangi, "the ETF represents yet another milestone by Vetiva in its commitment to the deepening of the Nigerian capital market via the listing of new and innovative products."