$10 Billion 'Hot Money' Not Posing a Threat – Sanusi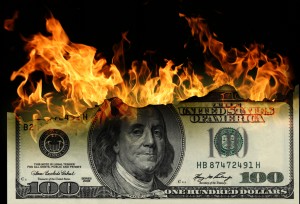 Nigeria's financial system is not under threat from speculative investments valued at about $10 billion, Central Bank of Nigeria Governor Lamido Sanusi said.
Nigeria would still have $36 billion in reserves if the investments left the country, Sanusi said today at a conference in Abuja, the capital. High interest rates have kept inflation below forecast, stabilized the naira and helped raise foreign currency reserves, he said.
"The policy is working" in providing price stability, the core mandate of the bank, he said.
The Monetary Policy Committee, led by Sanusi, has left its policy rate unchanged at a record 12 percent this year to help support the naira and curb inflation. Inflation rose to 11.7 percent in October, staying below the central bank's forecast of as much as 15 percent after the government cut a subsidy on gasoline in January.
There's no evidence that lower interest rates will spur economic growth, as the biggest obstacles to borrowing and credit are lack of power supply, roads and other infrastructure that the private sector needs, he said.
Source: Bloomberg