Pro-Corruption Government?: FG Slashes N11.7 billion from EFCC's 2013 Budget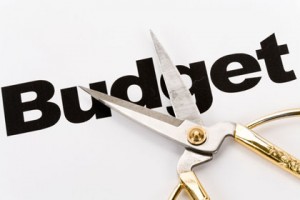 The Economic and Financial Crimes Commission (EFCC) might not be very effective in 2013 because the Federal Government has reduced its budget for 2013 by over N11.7 billion.
This development was disclosed by the chairman of the anti-graft agency, Mr Ibrahim Larmode at a budget defence session with the House Committee on Drugs Narcotics and Financial Crimes.
He decried that EFCC had proposed N21, 028,488,772 billion just to fund its operations in 2013.
Lamorde said the  EFCC had proposed N21,028,488,772 billion to fund its operations  but lamented that  queried that only  N9,328,159,022 billion was approved and presented as part of the 2013 Appropriation Bill.
He said the move might hinder the anti-graft agency from performing as expected next year.
Larmode also told the committee that it was unfortunate that the N25 million allocated to the agency for the purchase of arms and ammunition in the current year was not released.
The chairman, House Committee on Drugs Narcotics and Financial Crimes, Hon. Jagaba Adams Jagaba said EFCC was not treated fairly as it is supposed to be, he decried t he state of poor funding of the agency and called on the federal government to have a rethink on dealing with the agency.
"It is even more saddening when funds have been appropriated for the agency in the budget of the federation by the National Assembly and the funds are not released. We are not happy because if truly we want EFCC to work, EFCC must be funded properly. We cannot expect the EFCC to work with nothing.
"For instance, during the 2012 budget consideration, we discovered that nothing was proposed under legal services; the committee then appropriated N200 million for legal services, but the executive said no to that. We are calling on those saddled with the release of budgeted funds to release the balance of your money under the 2012 budget," Jagaba said.
Earlier, Lamorde had defended the budget proposal of N21, 028,488,772.90 for 2013, before the National Assembly.
He gave the breakdown of the proposed budget as follows: capital expenditure: N11,412,803,582.50; personnel cost : N6,514,525,127,00; and overhead cost : N3,101,160,063.40.