ANAN urges FG to handle subsidy removal with caution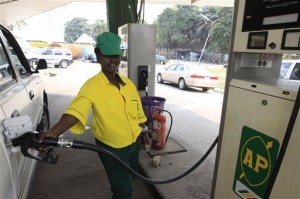 The Federal Government has been advised by the Association of National Accountants of Nigeria (ANAN) to handle the removal of oil subsidy with serious caution and restraint.
The advice was issued by the ANAN President, Hajia Maryam Ibrahim in a statement titled, 'Analysis of President's speech on Nigeria's 2013 budget,' which was made available on Saturday in Lagos.
The statement said, the omission of oil subsidy from the 2013 budget suggests its complete removal next year.
Ibrahim said, "Rather than outright removal, a gradual removal spread over a period of three years will be more appropriate.
"This may reduce the level of resistance and increase the policy's popularity, especially where the government is able to use funds realised from oil subsidy to meaningfully improve the social and economic well-being of Nigerians through the Subsidy Reinvestment Programme."
The association however, commended the increase in the allocation of capital expenditure from 28.53 per cent in 2012 to 33 per cent in 2013.
"The action supports the government's resolve to correct the structural imbalance in the nation's fiscal spending. But this is still inadequate considering the level of infrastructural development and capital formation required to attain the nation's long-term economic growth target," the professional body said.