E-Commerce In Nigeria: An Interview with Jaime Moreno, CEO of SunGlasses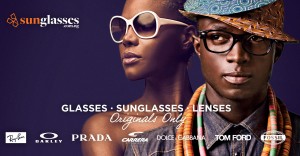 Sunglasses is Nigeria's biggest online retailer of sunglasses and contact lenses. It opened shop only a few months ago and has shot to the limelight with its unique products and services. In this interview with BusinessNews, Chief Executive Officer of sunglasses.com.ng, Jaime Moreno, reveals the secret behind the success of the company and why the company is the preferred choice for people who value quality and fashionable eyewear.
Can we meet you please?
Sure, my name is Jaime Moreno, and I am the CEO of sunglasses.com.ng
There are other kind of accessory one can invest in; kindly tell us why glasses; why sunspecs; why contact lenses? 
We realized that original eyewear is not easily accessible in Nigeria. We have superb relationships with manufacturers and wholesalers around Europe, which allows us to have a very large assortment at affordable prices. Many Nigerians buy top designer eyewear like Ray-Ban, Armani, Gucci etc in Europe, because they are scarce in Nigeria, and the ones available here have outrageous prices. So we thought someone needed to cover this necessity in Nigeria. And we´re not only bringing fashionable sunglasses, we want to become the optician of Nigeria, so we also bring contact lenses and prescription glasses.
Your line of business is uncommon especially in this part of the world. When did you decide and what prompted you to step in? Share with us your vision for the company?
Some may think it is a niche market, but if you think about it, there are 160 million Nigerians, and out of those, a large part have sight issues or want to look stylish and fashionable. There is a large market in need for an optician that can reach any place across Nigeria. We provide those people with the solution just a few clicks away. That´s where we´re heading.
There are a number of sales outlets offering the same products and services, why should prospective buyers, lovers of your merchandise patronize Sunglasses?
Very easy: assortment, price, and comfort. There is no other offline or online store offering as many eye care products as we do. Besides, we offer those products and brands at the lowest prices. If you find anyone that sells you Ray-Ban cheaper than us, 99.9% it is fake. We deliver at your doorstep and you can pay on delivery! What else can you ask? You don´t need to spend 2 hours in traffic to get to the store, just a couple of clicks away from your couch or office desk.
In a country where the majority of the people don't have access to the internet, how has it been convincing people to purchase online? Statistics show that over 47 million Nigerian are on the internet, this is more people than the whole Spain! More effort is put into educating Nigerians on the safety and assurance of buying products online. Most people do not know they can get their sunglasses, or contact lenses online.
You are on Facebook, which is the world largest social platform. It is mainly used by the youths who are largely dependent. Don't you think some of them who visit sunglasses.com.ng might say to themselves: "Oh my, I love this but can I afford it"?
It is true, many youngsters want to get quality, trendy products, but they may not be able to afford it. However, in our website you know that what you´re paying is 100% original. You may as well buy very cool sunglasses on the street for N1000  but the chances of destroying your eyes and having eye problems in the near future are very high. Nevertheless, with regards to Facebook, it is actually one of our largest channels for attracting customers.
Many Nigerians are yet to fancy luxury goods, would you say the reason behind this is the economy or just simply differing individual preferences?
I actually think Nigerians do fancy luxury goods. In spite of the stiff economy, there is a segment of the population that consumes blackberries, exotic cars, expensive laptops… however, we´re talking about a product that is a necessity, it needs to be 100% aesthetic and 100% functional, I do not think it's a luxury.
Your products are authentic brand names and supplied by authorized manufacturers, how do you ensure supplies arrive in good time to meet your growing demand?
We have experience in doing eCommerce abroad and in Nigeria. The demand for eyewear does not vary much across countries so we´re able to manage inventory in a very efficient way. We have our own fleet within Lagos and we will soon deliver in 24 hours. Across Nigeria our service provider is able to deliver in 48 hours.
You started out only some months ago but already you are a force in Nigeria's eCommerce space. You have featured in local and international broadcast and also several events, why do you think Sunglasses is getting this huge attention?
Sunglasses.com.ng is a one of a kind. It's the first eCommerce company in Nigeria selling just one unique product – eyewear. We are getting so much publicity because of the uniqueness in our value proposition. Getting eyewear delivered to your house at no extra charge is one of a kind!
In trade, some clients prove difficult. I suppose you have had instances where someone place an order then changes mind after the transaction, how do you handle such and other related situations?
We understand that eCommerce is relatively new in Nigeria and customers may change their minds after placing an order. We accommodate to it. Our customer service takes care that the customer gets what he wants providing a superb shopping experience.
I visited the site and under the Delivery and Returns service, you assure the shopper of safe delivery that takes between 5-10 working days and maximum of 15 days. Do you uphold this guarantee?
Absolutely, we guarantee optimum delivery time. And shortly we will be delivering within 24 hours in Lagos and 3 days across Nigeria.
What advice would you offer people who intend to go into your line of work? It is all about the customer experience. Delivering people what they need, and providing the best shopping experience possible.
What should we expect from the company in the months to come?
Our goal is to build the best quality optician for Nigerians, for all Nigerians. Every single person in my company is driven by this goal; and when confronted with challenges, difficult decisions etc. we try to keep focused in pursuing this common vision and objective.