Flour Mills Banks N7.7 billion in Profits After Six Months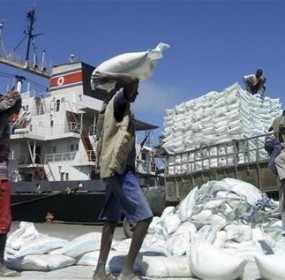 Flour Mills of Nigeria Plc, manufacturers of Golden Penny Products, transmitted its Q2 unaudited financial statements to the Nigerian Stock Exchange yesterday.
The company reported revenues of N137.6 billion, up 7.6% from N127.9 billion reported over the same period last year.
Profit before tax came in at N10.4 billion, up 5.3% from N9.9 billion after its operating Q2, 2011.
Net income was reported at N7.66 billion, up 6.6% from N7.19 billion after Q2, 2011.
Investments in Plant, Property and Machinery increased 23% to N127.5 billion, from N104.1 billion last year.