Opec Forecasts Decline in Global Oil demand by 2016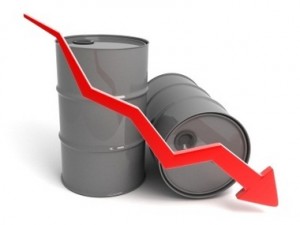 Global demand for fuel from the Organization of Petroleum Exporting Countries will shrink to 29.7 million barrels a day in 2016,  1.4 million less than this year, the  group said Thursday in its annual World Oil Outlook.
The  estimate for 2015 is 1.6 million lower than  that  forecast in last year's report. OPEC predicts it may have have more than 5 million  barrels of daily spare production capacity  as early as next year.
With the fragile  look of the global economic recovery prospects, the risks stemming from the euro zone debt crisis appear to be heightening, economic growth in major developing countries is facing strong headwinds,' the group's Vienna-based research department, led by Hasan Qabazard stated.
OPEC'S 12 members will spend $270 billion on 116 projects to maintain and increase production, boosting total output, including natural gas liquids, by 5 million barrels a day by 2016. The amount of spare crude capacity may surpass 5 million daily barrels next year or in 2014.
The Organization also cut its global demand forecast for 2035, the end of the period covered by the report, by 2 million barrels to 107.3 million a day, as higher prices curb consumption and cars and ships use fuel more efficiently.
It expects its share of global oil will remain 'approximately constant' at 32 percent through to 2035 as it boosts output of natural gas  liquids, or NGLS and supplies from gas- to- liquid projects.
OPEC's  benchmark composed of blends from each member will average $100 a barrel through to 2016 and then climb to $155 by 2035 because of higher costs to bolster production.
Its members include Algeria, Angola, Ecuador, Iran, Kuwait, Libya, Nigeria, Qatar, Saudi Arabia, the United Arab Emirates and Venezuela, they are scheduled to meet on December 12 in Vienna.