IFC Injects $100 million into Ecobank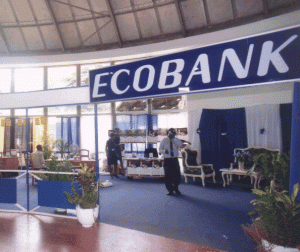 The International Finance Corporation (IFC) has invested the sum of $100 million (N15.8 billion) into Ecobank Nigeria Plc by way of an equity shares subscription  in Ecobank Transnational Incorporated.
This development comes on the back of share subscription agreements signed between Ecobank and ETI in July this year.
The investment vehicles used to channel the IFC money were – the IFC Capitalisation (Equity Fund) L.P., the Africa Capitalisation Fund Ltd and the IFC ALAC Holding Company II.
ETI has in return issued 1,250,000,000 shares at an agreed price of 8 cents per ordinary share.
IFC capitalisation (equity fund) LP has subscription amount of $47,727,272 with 596,590.900 number of shares while Africa Capitalisation Fund Limited has subscription amount of $27,272,728 with 340,909,100 number of shares.
IFC ALAC Holding Company 2 has subscription amount of $25,000,000 with 312,500,000 number of shares. Total also has $100,000,000 subscription amount and 1,250,000,000 number of shares.
The IFC investent will serve to strengthen Ecobank's tier 1 capital as well as help it grow its business across Nigeria.