Nigeria Ranks 138 out of 183 on 'Ease of Paying Taxes'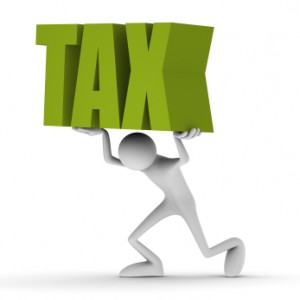 Nigeria is at present ranked 138 out of 183 in the world's Paying Taxes report for 2012, published by the Price Waterhouse Coppers (PwC) in collaboration with World Bank.
Last year Nigeria was ranked 134 last year, which means this year represents a decline.
Based on the report, in Nigeria a medium-sized company on average paid nearly one-third of its commercial profit in taxes and spends about 23 weeks in a year dealing with its tax affairs and makes tax payment every 10 days. This analysis was made by Mr. Taiwo Oyedele a Partner/Tax and Corporate Advisory Services Leader, PwC, while speaking in Lagos over the weekend.
"With this, Nigeria is far behind many of the leading investment destinations in Africa including Mauritius, which ranks 9, South Africa, 36 and Ghana 87″, he said.
In Nigeria, a medium size company paid 32.7% of its commercial earnings in taxes and used up 938 hours to meet the terms.
"Clearly the worst sub-indicator for Nigeria, which has been dragging the overall ranking down, is the amount of time required to comply with tax obligations. This covers the time required to comply with major taxes (hours per year) including collection of information, computation of tax payable, completing tax return forms, filing with relevant tax authorities, arranging payment or withholding and preparing tax accounting records and supporting documentation," he stated.
In his words, "The Paying Taxes results enable governments to benchmark their tax system with others on a like-for-like basis and to identify best practices  The study measures three separate aspects of paying taxes. Two of these relate to tax compliance burden and one to tax cost."
"Levying tax is not an easy task for government, especially in the wake of the global economic down turn."
Oyedele, on the other hand, disclosed that going by the pointer, Nigeria is classified the least in Africa and only ahead of three countries in the world to be precise; Vietnam (181), Bolivia (182) and Brazil (183) correspondingly.
"The enormous time required for tax compliance in Nigeria is a reflection of the bureaucratic, complex, and cumbersome tax administration system in the country", Oyedele said.
He added that, the country had been losing its footing on consistently on the Ease of Paying Taxes index as of the sluggish and clumsy approach to tax improvement while many countries have enhanced theirs considerably.
"During 2010/2011 covered by the 2012 study, 33 economies made it easier to pay taxes or reduced tax rates. Introducing electronic systems to make compliance easier was the most common feature of tax reform during the period", he concluded.