Nigerian Stock Exchange advises firms on information disclosure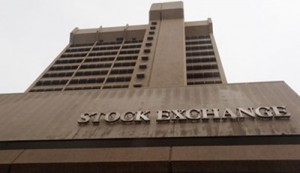 The Chief Executive Officer of Nigerian Stock Exchange (NSE), Mr. Oscar Onyema, yesterday urged listed companies to always avail the market with timely information on their operations, saying this would assist investors and market operators' investment decision-making.
Onyema, who spoke at the Union Bank of Nigeria Plc's facts behind the figures presentation, said quoted companies should not wait until they have good news before they come forward to give information about their organisation.
"When the going is though, let the market know –it is best to let the capital market stakeholders hear first-hand from the horse's mouth, the reason behind every performance…be it good, bad or exceptional," he said.
He commended Union Bank for always complying with post-listing requirements, saying despite the recent storm the bank had to weather, it has remained true to its "Big, Strong and Reliable" slogan.
"It is interesting to note that it is the only commercial bank among the erstwhile revitalised banks that still retains its identity. While four of the then rescued banks have since been acquired and three were bridged, Union Bank survived the storm," he said.
Onyema noted that as a bona fide survivor, Union Bank had continued to improve on its financial performance, reporting a net profit of N13.6 billion for the second quarter ended June 30, 2012, against a loss of N44 billion in the corresponding period of 2011.
Shares of Union Bank rose by 4.9 or N0.36 Wednesday to close at N7.65 as the stock market maintained its bullish trend. The Nigerian Stock Exchange (NSE) All-Share Index appreciated by 0.63 per cent to close 26,187.61 compared with a growth of 0.04 per cent the previous day.
The bulls were on rampage visiting 42 equities, compared with only 10 stocks visited by the bears.

Source: This Day