Bankole Falade: Mobile phones on the path to replacing the good old wallet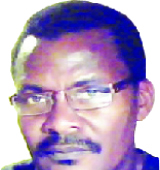 A mid-range Louis Vuitton wallet is priced at about 500 pounds (N175,000). The iPhone 5 costs about the same price while the Samsung Galaxy S3 mobile phone costs about 350 pounds. These are high-end products for the very sophisticated and rich but they show just how much we are ready to splash on what in those days some referred to as luxury goods; after all, you can put your money in your pocket and use a talking drum to reach your friends and associates. The last two decades have however, seen a radical transformation of how we pay for goods and how we communicate. Credit and debit cards have replaced cash and mobile phones have almost completely replaced the landlines (talking drums) and are even more widely available. And we are not done yet. Technology now appears to be merging the two products into one; a mobile phone that not only helps you reach out, but also pays for goods and services.
The use of the smart phone as wallet is well established in Asia and some parts of Africa and is only just being embraced in America (It is already in use by airlines for boarding passes). Several apps (applications) on the phone can now carry out financial transactions and include the Google Wallet which works on Android smart phones and allows you pay for goods with just a wave at the cash till and with no coins (bulging pockets!) in the bargain. All you need do is set up your credit card information into the app and the phone does the rest but as security, you still need a pin code. The Google Wallet's Near Field communication (NFC) app is the product of a partnership between Google, Citibank, MasterCard, First Data and the Sprint wireless carrier.
Other mobile phone payment technologies in the market include plug in devices which make payment over the customer's internet connection such as deployed by PayPal and Square. Square is an app and a small, cube like credit card-reading attachment that slips into the 3.5mm headset jack of mobile phones and tablets. PayPal has several apps for mobile phones and other app-creators can add PayPal modules to their own software. Some mobile phone companies even allow you to pay for goods and services using your phone number. Depending on which module eventually becomes widely used, it has the potential to replace current point of sale terminals which are widely deployed all over the world and is recently being deployed by Nigerian banks.
The Kenya business model is different. It's an SMS based transaction that allows you to transfer money over a network and is so popular (about 8.5 million users) it's being touted as the solution for under-banked developing economies in Africa and beyond where credit and debit cards use are virtually inexistent particularly in the rural areas. The mobile phone not only transformed the way we communicate in Africa where landlines were just too expensive and unwieldy, it is also transforming our financial systems.
The Kenyan's have also deployed mobile phones to boost agricultural services with apps developed specifically for farmers and extension agents (more on this in another article). Mobile phone usage continues to expand into hitherto unthinkable areas and in the process transforming our way of life; the sky appears now to be the limit!
The mobile technology is vital to our way of life in future as we rely more and more on the internet, bar codes, finger recognition technology and other similar devices. You no longer need a key to open your car; you just need to grip the handle and it recognises you. You can even activate your phone or start your car with voice recognition.
Will the Louis Vuitton wallet be replaced by the iPhone and other such devices worldwide? I am not that optimistic since both are also status symbols.

Bankole Falade, [email protected]