SEC extends deadline of of shares certificate dematerialisation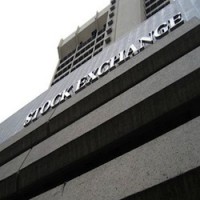 The committee inaugurated by the Securities and Exchange Commission (SEC) on dematerialisation of shares in the nation's bourse has canvassed for an extension of the exercise.
Dematerialisation is the elimination of physical certificates or documents on ownership of securities through conversion to an electronic ownership mode domiciled with the Central Securities Clearing System Ltd. (CSCS).
Investigation on Wednesday in Lagos showed that extension of the deadline earlier scheduled for January 2013 is the consensus of most of the committee members interviewed separately.
Emeka Madubuike, the Chairman of the SEC Committee on Dematerialisation told the NAN that the deadline would likely be extended to ensure effective sensitisation of investors.
Madubuike, who is also the President, Association of Stockbroking Houses of Nigeria (ASHON), said that the extension was necessary for proper implementation of the policy.
He said that the capital market community was in the process of concluding arrangement for a nationwide enlightenment campaign and needed time to get the process right.
Madubuike said that the committee planned to get the details of all share certificates through biometrics and as a means of ensuring that dematerialised certificates belonged to their rightful owners.
Ms Arunma Oteh, SEC's Director-General, had earlier urged investors to embrace the dematerialisation programme as it would make the market more efficient and in lined with global practices.
Oteh said that full dematerialisation "makes buying and selling of shares easier and also facilitates shareholders entrance in securities lending process in the nation's bourse.''
"People are still surprise that the stock market that is going to 50 years is still in this format," Oteh said.
The director-general said that the market was working on a process for issuance of share certificates for retail investors on demand.
The SEC in a public notice dated March 13, has set Jan. 1, 2013 as deadline for the dematerialisation of all share certificates.
The notice said that all share certificates dematerialised on or before Jan. 1, 2013, would be at no cost to the shareholder, but that there would be a penalty for those done after that date.
It also said that the allotment of shares of public offerings would from now be by electronic processes that would transfer shares directly to the CSCS.

Source: Business Day