Revealed: Prices Of Top Ten Private Jets Owned By Wealthy Nigerians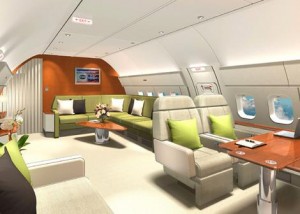 More exciting revelations have emerged that the penchant for private jets acquisition has cost wealthy Nigerians over N1 trillion in five years. The luxury trend actually rose by 650% between 2007 and 2012, this has increased the rate of private jet acquisition from 20 in 2007 to over 150 in 2012 which has placed Nigeria  and China as the fastest growing private jets markets in the world.
Top ten private jets by wealthy Nigerians.
Type                                                              Price                                            Owner
1. Falcons 7X.                                          $51m(N8.2billion)                   Mike Adenuga
2. Bombardier Global 6000                       $45.5m(N7.3billion)       Unknown
3. Bombardier Global Express 5000          $45m(N7.2billion)          Aliko Dangote
4. Gulfstream G550                                   $40m(N6.4billion)             Bishop Oyedepo
5. Gulfstream V                                        $30m(N4.8billion)              Bishop Oyedepo & Pastor Adeboye
6. Bombardier Challenger 604                $30m(N4.8b)                    Mike Adenuga
7. Embracer Legacy 650                        $30m (N4.8b)                      Ifeanyi Uba
8. Hawker 900XP                                 $20m(N3.2b)                 Dr Kashim and Sir Aremu Johnson
9. Gulfstream G450                               $15m(N2.4b)                         Bishop oyedepo
10. LearJet                                           $13.3m (N2.1b)             Bishop Oyedepo and Dr Kashim
Source: Encomium Magazine