Nigeria's top business executives with a heart of gold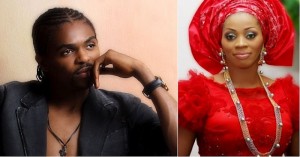 Kanu Nwankwo
Kanu Nwankwo popularly known as Papilo comes from a humble background but he rose to fame with remarkable exploits in football and business. Today, Kanu owns chain of businesses with diverse interest in Oil,property,hospitality and photography.
The Owerri,Imo state born businessman is regarded as one of Nigerians with a heart of gold because of his immense contributions to the society. Little wonder, he was made a UNICEF ambassador for two consecutive years.
Some years ago, the footballer was face to face with a life threatening heart problem. He did not lose hope and miraculously he got healed after prayers and surgical operations in the United States of America. Please click to continue.
After the surgery, he returned to active football and also used his healing as a point of contact to assist others. He supported charity organizations such as heart of gold hospice. The big one was when he launched the 'kanu Nwankwo Heart Foundation'. The foundation is a non for profit organization that has raised millions of Naira for children with heart related problems,Many of them have been treated both at home and abroad.
Walter Wagbatsoma
Walter Wagbatsoma has made a name for himself as one of Nigeria's most successful businessmen in the energy sector. Walter's selfless contributions to humanity also endeared him to many people within and outside Nigeria.He is a co-founder of Ontario Oil and Gas, a pan African oil and gas company that is notable for delivering on it promises.
Walter Wagbatsoma track record as a professional in banking and energy sector speak volumes.Humble and cheerful, Walter hails from Delta State in Niger Delta.He worked with Shell Petroleum Development Company audit department in the 1990s.
Walter wagbatsoma later moved to Zenith Bank,Ecobank and FSB international and Trade Bank where he displayed his leadership and enterpreneur skills to the satisfaction of his employers.Those who knew Walter as a goal getter were not suprised when he won the highly prized Leventis Group account for Zenith Bank many years ago.
Walter moved into the oil and Gas sector after a stint at Trade Bank where he helped to establish the energy subsidiary. His wealth of experience and customer loyality helped him get to the front burner of the energy sector within a short time.
Walter made an overwhelming success of his energy business but never forgot to invest back into the lives of less privileged in the society. To the philantropist, helping the needy is what he cherished most in life.Fondly described as a man with heart of gold, Walter has also used his influence to resolve conflicts in the Niger Delta.
He has made a lot of contributions towards eradicating malaria and HIV/AIDS in African countries. One of his companies, Canaan Logistics also donate about 80% of it annual profit to charitable organizations working with children.
Married to beautiful Otsaye with two children, Walter wagbatsoma attended the univesity of Lagos where he studied Accounting for first degree.He also got a Masters degree in Business Administration from the same institution.
Shade Okoya
Folashade the beautiful wife of industrialist, Chief Akanni Rasak Okoya is known for her razzmattazz at social gatherings.Tall and elegant, the university of Lagos graduate of sociology knows how to get peoples attention with her nice attire and well put together make.
However, Shade is is not just a sweetheart of paparazzi, she is also got a heart of gold for the less privileged. Investigations revealed that she has been giving scholarships to 40 less privilged students studying in various institutions of higher learning every year.
We gathered that she has been doing this with support from her wealthy husband,the chairman of Eleganza Group and RAO Property.
Source: Ladun Liadi Blog