CBN seeks collaboration to combat e-payment fraud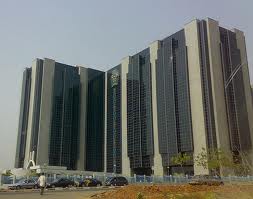 The Central Bank of Nigeria (CBN) has advised commercial banks and other financial institutions to work closely in the fight against cybercrimes and electronic payment frauds in order to make the financial system a safe haven.
Director, Financial Policy and Regulation Department, CBN, Mr. Chris Chukwu, made this call at the September edition of the September edition of the Nigeria Electronic Fraud Forum (NEFF) held in Lagos.
Chukwu who was represented by Mr. Sebastine Barde, said, "A common problem associated with e-payments platforms is their use by cyber criminals who take advantage of inadequate controls in the payment platforms."
"We noted that Automated Teller Machines were introduced in 1993 without adequate guidelines and embedded security controls. The machines were using magnetic strife cards which were susceptible to cloning hence the myriad complaints of illegal withdrawals from customers' accounts by cyber criminals.
However, with the migration of Euro Master Visa card in February 2011, such complaints have dropped substantially in 2012."
Continuing the central bank director said: "E-payments are consequently globally favoured and rapidly pursued by nations because they are efficient, convenient, cost effective, transparent, secured, fast, and accurate, reduce corruption by minimising interaction of government's officials with contractors and leaving trails, provide better visibility into an entity's spending, afford ability to leverage financial incentives on transactions as well as advanced fraud protection.
"It is therefore no exaggeration to say that e-transactions have comparative advantages over cash-based transactions. The cost of currency management is usually a high figure in the accounts of any central bank of a cash-based economy."
According to Chukwu, e-payments were designed to automate, integrate and simplify the payment process.
Source: This Day