Lagos Assembly approves Governor Fashola's N80b bond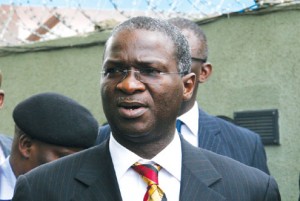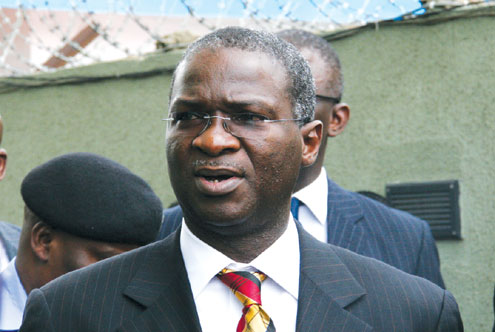 Governor Babatunde Fashola of Lagos State can now access a bond of N80 billion as part of the amount required to fund the 2012 budget as the state House of Assembly has granted approval to his request.
The Governor had written the House to request an approval by the members for the budget re-ordering which would make him secure the bond following the inability of the state government to secure a loan of N30 billion from the World Bank.
As a result, the governor informed the House that he wanted to include to the loan to the N50 billion bond issue as stipulated by the 2012 Appropriation Law of the state.
The House, while considering the recommendation of the Committee on Budget as presented by the Committee Chairman, Mudashiru Obasa, held that the bond re-adjustment would not affect the budget of N491 billion.
The House also called on the executive arm to ensure it promptly notifies the House when next it had issues relating to budgets.
The House also adopted the recommendation of the Budget Committee that the Assembly should be supplied with the agreement between the state and the World bank on the facility including documents that would help the members in verifying the disbursement of the fund in relation to affected projects of the state.
The House similarly requested that it should be furnished with the debt profile of the State (both foreign and local) including outstanding liabilities before it eventually accede to the Governor's request.
The request letter sent to the House by the Commissioner for Economic Planning and Budget, Ben Akabueze, had stated: "you will recall that the Y2012 Budget provided for deficit financing of N66.430 billion, representing 13.5 per cent of the total budgeted expenditure.
"The two major components of new borrowing in the Y2012 Budget were Bond Issuance (N50bn) and World Bank/DPO (N30bn).
"However it has become evident that the state might not be able to access the N30 billion DPO facility provided for in the budget due to the non-inclusion of the facility in the Y2012 Foreign borrowing plan of the Federal Republic of Nigeria.
"To redress this situation it has become necessary to increase the Bond Issue as provided for in the budget to N80 billion and delete the provision for World Bank/DPO loan of N30 billion, leaving the aggregate borrowing unchanged."
The Commissioner said the state had secured the necessary in-principle approvals from the Federal Ministry of Finance for N80 billion bond issuance this year.
Source: PM News