Central Bank directs banks to implement sustainable banking principles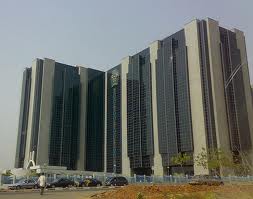 The Central Bank of Nigeria (CBN) has directed banks, Discount Houses and Development Finance Institutions (DFIs) to commence the implementation of the Sustainable Banking Principles with effect from today.
The policy aims at delivering positive development impacts to society while protecting the communities and environment in which financial institutions and their clients operate.
The banking sector regulator gave the directive in a circular titled: "Implementation of Sustainable Banking Principles by Banks, Discount Houses and DFIs in Nigeria," posted on its website yesterday.
The circular signed by Sola Awoyungbo on behalf of the Director, Financial Policy and Regulation Department, CBN, "supersedes our earlier circular dated September 3, 2012 and takes effect from September 26th."
The principles include: the Nigeria Sustainable Banking Principles, the Nigeria Sustainable Banking Principles Guidance Notes, Nigeria's Sustainable Banking Principles Power Sector Guidelines, Nigeria Sustainable Banking Principle Agriculture sector Guidelines and the Nigeria Sustainable Banking Principle Oil and Gas Sector Guidelines
The regulator said: "The CBN directs full adoption and implementation of these principles and guidelines by all banks, discounts houses and DFIs and will provide incentives, as necessary to those institutions that take concrete measures to embed the provisions of these principles and guidelines into their operational, enterprise risk management and other governance framework.
"To enable the CBN track the progress of implementation and adherence to the Principles and Guidelines, discount houses and DFIs will be required to submit regular reports to the CBN in line with reporting requirements which will be made available to the industry.
"Successful implementation of these principles and guidelines will require banks to develop a management approach that balances the environmental and social risks identified with the opportunities to be exploited through their business activities."

Source: This Day