SEC approves Tiger Brand's aquisition of Dangote Flour Mills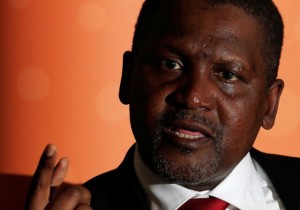 South African consumer goods firm Tiger Brands said on Tuesday Nigerian authorities had cleared its 1.5 billion rand ($181.98 million) purchase of a majority stake in Nigeria's Dangote Flour Mills.
The deal, which is the firm's third, is the biggest in the Nigerian flour market.
"Tiger Brands believes, particularly for consumer goods, that the potential of the Nigerian market is significant," the company said in a statement.
Tiger Brands will acquire just over 63 percent of Dangote Flour, a flour and pasta maker owned by billionaire industrialist Aliko Dangote.
The company is the second largest flour milling company in Nigeria with a market share of about 30 percent. It also has about 40 percent of the country's pasta market.
Tiger Brands has been ramping up its expansion in fast-growing African markets and last year increased its footprint outside its home base with acquisitions in Nigeria and Ethiopia.
Source: Channels