Otedola, Transcorp to take over Ughelli and Geregu power plants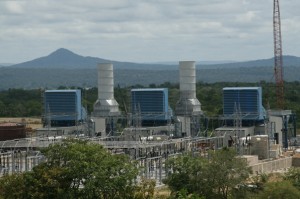 The Bureau of Public Enterprises (BPE) has named the preferred bidders for some of the five power generation plants that are to be privatised with the ongoing reforms of the power sector.
A consortium which included Transcorp PLC was the highest bidder for the Ughelli Power Company, with an offer of $300 million, the Bureau of Public Enterprises (BPE) announced at the bidding ceremony in Abuja on Tuesday.
The bid for Geregu Power plant has won with a bid of $132 million by a group which included Forte Oil, a petrol importing company owned by billionaire oil tycoon Femi Otedola.
A consortium made up of Nigerian, Chinese and British companies is set to buy the Sapele Power Plant for $201 million, while Mainstream Energy, a group including Russian firm RusHydro and several Nigerian companies won a contract to manage the Kainji Power Company.
North-South Power, a mostly Nigerian consortium, won the bid for Shiroro Power Plant.
Mainstream Energy and North-South Power had no competitors for their bids, raising question marks over the legitimacy of the sales.
The sale of the remaining generation firm, the Afam power plant, is being re-tendered following the revealation that the former Minister of Power, Professor Barth Nnaji had a stake in one of the consortiums bidding for the plant.
Prof Nnaji, who has led the reform of the power sector since the advent of the Jonathan's administration resigned his appointment from the cabinet last month.
There are concerns over financial difficulties after the Central Bank of Nigeria (CBN), last week banned the nation's commercial banks from granting loans to 113 companies for failing to pay previous debts.
These affected company include Forte Oil and some others that bidding for the power assets.
Speaking at the ceremony to announce the winners for generation firms in Abuja, the Minister of State for Power, Darius Ishaku, stated that "this is a milestone in the power privatisation process", adding that "I'm sure each and every one of you would agree the process has been transparent."
The highest bidders for the electricity distribution companies are due to be announced on October 16.

Source: Channels