Intra-African trade: Experts call for more action, less talk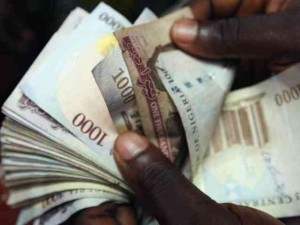 Can Africa trade itself out of poverty? This was the question and focal point of deliberations when the Africa Trade Forum (ATF II), opened in Addis Ababa, Ethiopia on Monday.
Trade Experts from across the African continent converged at the United Nations Conference Centre (UNCC) in Addis Ababa, Ethiopia to provide strategic guidance towards stricter implementation of policies to boost trade within the region.
Speaking on the theme, at the opening ceremony of the AFT II, Under Secretary General and Executive Secretary of the United Nations Commission for Africa (UNECA), Carlos Lopes, emphasised the need for member states to articulate and implement policies that enhance productive capacities, simplify trade logistics and enable the provision of trade related infrastructure.
But Lopes however described the figure for intra-Africa trade as misleading, saying that it takes no account of the informal trade that occurs between African countries occurring at the border on a daily basis.
Currently research puts the intra-Africa trade in the region of 10 per cent of recorded trade, compared to the 60 per cent and 70 per cent in Asia and Europe respectively.
Lopes told the conference under the theme – "Boosting Intra-African Trade and Establishing the Continental Free Trade Area (CFTA)", that "it is important to use trade to upscale the current appreciable growth rate of 5.2 per cent per annum achieved in the continent since the turn of the century."
Presenting a paper on Enhancing productive Capacities and the Improvement of Industrial Performance in Africa, President of African Graduate Studies of Management and Leadership, Professor David Abdulai, said this is the time for Africa to move from the realm of "No Action Talk Only (NATO) to Measurable Achieved Talked Outcomes (MATO)
Abdulai however listed political stability, private sector participation, improved agriculture-industry linkage as well as ownership of the development process as key lessons learnt that the continent must address to move forward.
Earlier, Vice Chair of the African Union Commission, Erastus Nwencha, said the theme of the conference is a follow-up to the 18th and 19th Ordinary Sessions of the Assembly of the African Union Heads of State and Government, which were held in Addis Ababa under the theme "Boosting Intra-African Trade."
He added that the January 2012 Summit of the leaders also adopted the decision to establish the Continental Free Trade Area (CFTA) by 2017.
The summit also endorsed an Action Plan for Boosting Intra-African Trade as well as architecture to support the implementation of the decisions as well as provide a framework for monitoring and evaluation.
The three-day conference is being attended by about 700 trade experts, public sector officials, academics and journalists.

Source: Daily Independent