Central Bank raises dollar supply at WDAS by 39%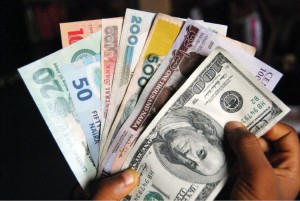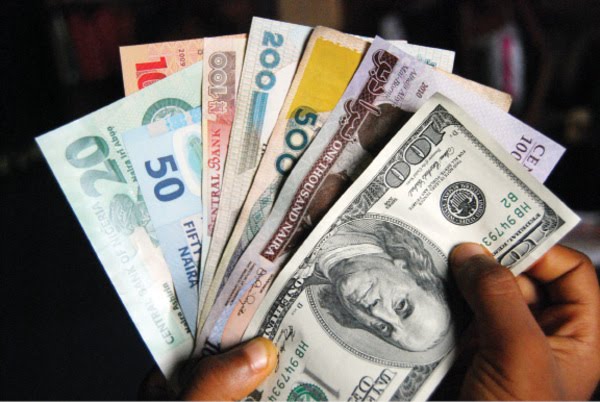 The Central Bank of Nigeria (CBN) Monday increased its supply of the United States dollar at its regulated Wholesale Dutch Auction System (WDAS) by 38.9 per cent to $250 million.
Data obtained from the CBN website showed that the amount of the greenback offered to the 19 banks that participated in the seventh session of the bi-weekly auction this month, represented an increase by $70 million, over the $180 million sold at the previous auction held last Wednesday.
The liquidity management office had offered a total of $180 million to dealers at the previous auction, but sold $179.086 million.
On the other hand, at the interbank segment of the forex market, data made available by the Financial Market Dealers Association (FMDA), showed that the local currency fell slightly by 4 kobo to close at N157.85 to a dollar yesterday, from N155.81 to a dollar on Friday.
According to market sources, the Total sold $44 million to some commercial banks yesterday while Agip also sold about $7 million to support market liquidity.
The relative stability observed in the forex market has been attributed to the combined effects of the increase in Cash Reserve Requirement, reduction in the Net open position and the policy barring deposit money banks and discount houses from accessing Lending windows (Standard Lending Facility (SLF) and Repo) and the WDAS simultaneously.
The communiqué at the end of the Monetary Policy Committee (MPC) meeting had shown that broad money supply (M2) grew by 3.50 per cent in August 2012 over the level at end-December, 2011, which annualised to 5.25 per cent. The annualised growth rate was significantly lower than the growth rate of 15.43 per cent recorded in 2011.
Aggregate domestic credit (net) declined by 3.82 per cent in August 2012, annualised to a decline of 5.73 per cent from the level at end-December 2011 level.
"The decline in aggregate domestic credit (net) in August 2012 was due to a huge fall in credit to government (net), which declined by 246.47 per cent or 369.71 per cent on annualised basis.
This development reflected the combined effects of the significant growth in federal government deposits with the banking system and contraction on claims to government. The introduction of a Treasury Single Account (TSA) appeared to have had the desired effect of reducing government borrowing.
"Interest rates in all segments of the money markets rose initially, in response to the increase in the Cash Reserve Requirement at the MPC meeting of July. The rates, however, trended downwards toward the end of the review period," the MPC had observed.
Source: THIS DAY