Okorocha refutes Allegation of Withholding N57 Billion Council Fund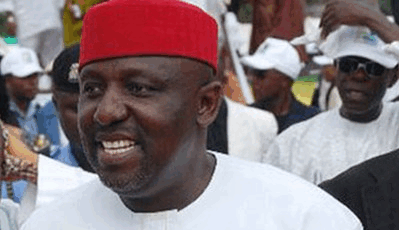 Imo state governor, Owelle Rochas Okorocha has denied withholding the sum of N57 Billion, which belongs to the Local Government areas of the State.
Ebere Uzoukwa, his press secretary on media said that the publication is a falsification of facts planned to cause hostility among the people of the state.
He maintained that the besieged PDP council Chairmen had no business in the councils  to begin with as he confirmed that their term had ended before now.
In his words, "For the avoidance of doubt, the former PDP Council Chairmen lack the competence to discuss JAAC meetings and disbursement of council funds since their two years tenure expired on August 8, 2012. This is even as their suit seeking for elongation was dismissed by Justice Ngozi Opara of an Owerri High Court"
Uzoukwa, on the other hand, brought to light the careful use of the funds allocated to the state from the federal government by the governor to include agricultural revolution, general hospitals ongoing construction in the 27 local governments of the state and construction of roads in the state.