Nigerian Premier League marketing team begin negotiations to renew sponsorship deals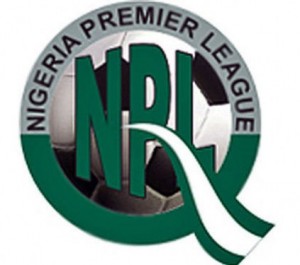 Negotiations for the renewal of various Nigeria Premier League (NPL) sponsorship rights commenced on Wednesday with the official sports drink GlaxoSmithKline (makers of Lucozade Sports), meeting with the NPL Marketing team at the Abuja office of the league body.
Other sponsors in line for the renewal of negotiations include Industrial and General Insurance (IGI), the official insurers and Patterson Zochonnis, makers of Hot Robb, the official hot balm.
NPL chairman Rumson Baribote said the negotiations follow the expression of interest by the sponsors to renew their respective agreement with the NPL.
"That we have our sponsors renewing their agreement is a reflection of the confidence they have in the league and also a renewal of their commitment to supporting football in Nigeria through the Premier League," declared Baribote.
He disclosed that in the coming weeks, the NPL will be meeting with all the existing and prospective sponsors to discuss the way forward for the 2012/13 league season.
"The fact is that before now the Board has been working assiduously to ensure that all areas needing to be resolved are taken care of," explained Baribote.
On the title sponsorship rights dispute, the NPL boss clarified that following earlier meetings brokered by the Sports Minister, the NPL has had informal meetings but fruitful meetings with Globacom and Total Promotion.
"We have been in contact with both parties and our understanding of the situation is that there should be a tripartite meeting involving all parties – Globacom, Total Promotions, NPL and NFF in Lagos to reach a final resolution and we are looking forward to such a meeting in the coming weeks,"disclosed Baribote.
He expressed the Board's appreciation to the Honourable Sports Minister, Alhaji Bolaji Abdullahi for his interest in the league by convening the meeting. In his words, "The Minister's intervention has brought the crisis very close to resolution as there are just some minor technical areas that need to be mutually streamlined. We are confident that the League will have all issues resolved before the start of the new season and the NPL Board is determined to make sure the clubs benefit better than they have ever done going forward."
Source: Goal