Nigerian Breweries Plc soars in bullish trading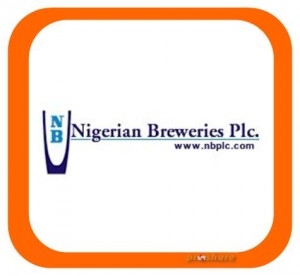 The bullish run on the Nigerian equity market continued today with the NSE All- share index (ASI) recording its eighteenth daily gain in the last twenty sessions. The ASI reached its highest value since 6th June 2011 as it surged fully ahead in Q3-2012.
According to CSL analysts the ASI has advanced 19.80 per cent since the beginning of July as renewed investor interest trailed first half results.
Two out of every three stocks advanced in the general market as the non-financials anchored today's rally. Nigerian Breweries, Cadbury and Ashaka Cement advanced strongly to lift the broad market index. The NSE Food and beverage index rallied 2.87 per cent on gains by Honey flour, Dangote flour, UTC and Cadbury.
A total of 546.83 million shares worth N1.82 billion were traded in 4,681 deals on the Nigerian Stock Exchange on Thursday.
Although, the volume of trading dropped compared with Wednesday's 904.16 million shares valued at N5.5 billion traded in 5,340 deals, the All-Share Index grew by 232.04 points or 0.91 per cent to close at 25,874.43 from 25,642.39.
Similarly the market capitalisation, which opened at N8.162 trillion, appreciated by N76 billion($470million) or 0.93 per cent to close at N8.238 trillion($51.49 billion).
Nigerian Breweries led the gainers' chart with a gain of N8.50 to close at N145 per share.
New Gold followed, gaining N3 to close at N2, 703 per unit, while Okomu Oil rose by N1.50 to close at N36.50 per share.
Cadbury appreciated by N1.02 to close at N21.56 per share, while UACN grew by 75k to close at N42.75 per unit.
On the other hand, International Breweries led the losers' table with a loss of N1.66 to close at N15.03 per share.
Arbico trailed with a loss of 51k to close at N9.88 per share, while Zenith Bank lost 29k to close at N16 per share.
Diamond Bank depreciated by 22k to close at N3.31 per share, while Skye Bank dropped 14k to close at N3.14.
The NSE banking index moved southwards as a result of the losses recorded by the banking stocks.
Source: PM News