"Cost of governance has soared steadily without corresponding development" – ICAN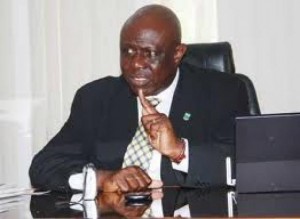 The President of the Institute of Chartered Accountants of Nigeria (ICAN) Mr. Adedoyin Owolabi yesterday informed all the tiers of government in Nigeria to perk up budget execution. Speaking at the one-day symposium organized by ICAN to evaluate and appraise budget implementation strategies, the president said, "The quality of life of the common Nigerian is waning, while the cost of governance has soared steadily and we have been observing economic growth devoid of development."
"The enormous unconditional worth of budget shortage financed primarily with borrowing from banks has persistently caused negative impact on cost of funding budgets in our financial system.
"Every year, luminous and enormous budget plans are presented by the government to the National Assembly and accepted. "Regrettably, not much will emerge to have been accomplished both at the micro and macro levels at the ending of the year, "he said.
He further stated that infrastructure could be better in Nigeria if plans and projects are suitably supervised and better payment placed on the worth for money.
Owolabi advised and called for more sessions between chartered accountants and government; pronouncing that accountants were specialists in budget and money issues that would counsel on how to nurture our economy.
In the same light Mr Bode Augusto, a former Director-General in the Budget Office also advised the National Assembly to be more prudent speaking on the same matter.
While evaluating Nigeria's budget execution from 2003 to 2012, Augusto advised the Federal Government to spend more in capital projects.
"Before now, a huge portion of the nation's income has gone into everyday expenditure of the Federal Government. Moreover, this disgustingly confines the portion left for other significant national requirements. " he said.